The
4th

CIIS 202

1

| ACM | Virtual Conference
Publication
ACM conference proceedings
ISBN: 978-1-4503-8593-0
Online: https://dl.acm.org/doi/proceedings/10.1145/3507623
Index Information: successfully indexed by EI Compendex and SCOPUS.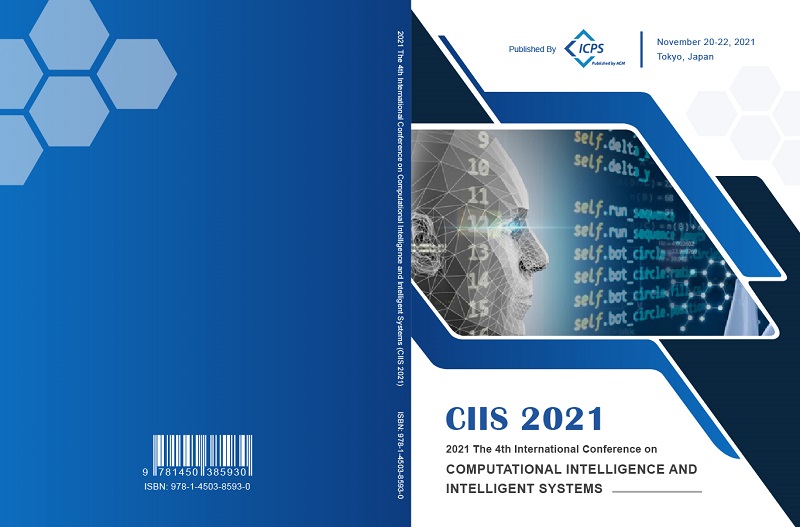 Group Photo
The 4th International Conference on Computational Intelligence and Intelligent Systems (CIIS 2021) was held online during Nov. 20-22, 2021 due to COVID 19. It's sponsored by Macau University of Science and Technology, organized by Quzhou University, supported by Middlesex University, Chulalongkorn University, and Science and Engineering Institute.  More than 100 attendees from 12 countries join. Such as China, Singapore, UK, USA, Germany, Turkey, Philippine, Malaysia, UAE etc.
The general chair Prof. Jianqing Li from Macau University of Science and Technology, China give the opening remarks and Prof. Zhuoran Wang from Quzhou University, China give the welcome address. Prof. Then conference program is highlighted by Speakers: Prof. Jiebo Luo (SPIE Fellow, IEEE Fellow, IAPR Fellow, AAAI Fellow, ACM Fellow, IAPR Fellow, High Index 99), University of Rochester, USA; Prof. Fuchun Sun (IEEE Fellow, CAAI Fellow), Tsinghua University, China; Prof. Tok Wang LING (ER Fellow, IEEE Senior Life Member), National University of Singapore, Singapore; Prof. Matthias Rätsch - Head of the 'Vision Systems for intelligent Robots' (ViSiR), Reutlingen University, Germany; Prof. Xiaochun Cheng, Middlesex University, UK; Prof. Huseyin Seker, Birmingham City University, UK. They delivered their speeches and share the latest research with the participant (Program download)





Parallel Sessions

and Best Presentation Winners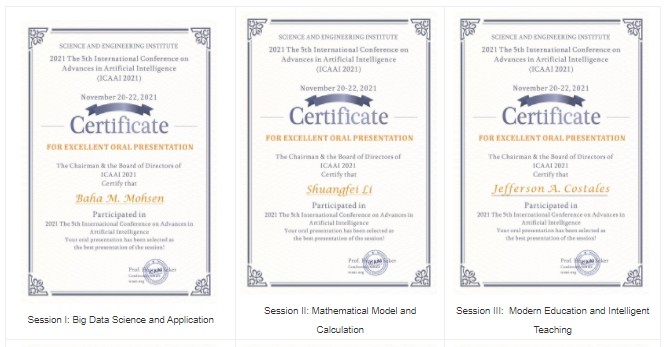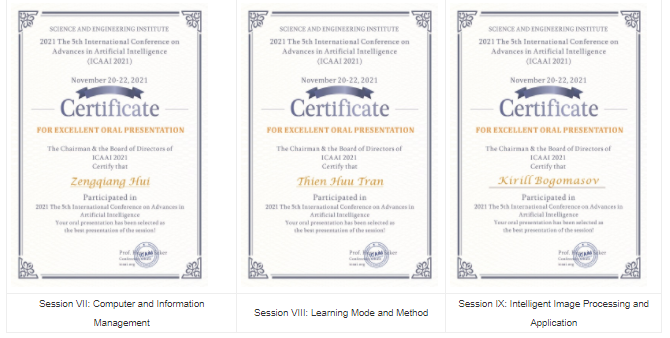 Please send mail to ciis_info@sciei.org to get more photos.