Prof. LING Tok Wang (IEEE Senior Life Member)
National University of Singapore, Singapore

Title: Data Models Revisited: Improving the Quality of Database Research with ORA-Semantics in ER Model
Abstract: The concepts of object class, relationship type, and attribute of object class and relationship type, are the three basic concepts in Entity Relationship Model. They are termed ORA-semantics. In this talk, we first recall the limitations of the relational model and XML data model. One serious limitation of these database models is their inability to explicitly represent ORA-semantics in their schema languages. Without knowing the ORA-semantics in the databases, the quality of some database areas are low. In this talk, we show that how ORA-semantics can be used to improve the quality significantly in database schema design, data and schema integration, and RDB and XML keyword search.
We first present some limitations in the relational model such as normalization theory and the use of Universal Relation Assumption in Relational Model. We then briefly describe and compare the 3 common relational database schema design methods, i.e. decomposition method, synthesizing method, and ER Approach.
In data and schema integration, entity resolution is widely studied. However, we must also consider relationship resolution which is rarely-mentioned; this is to identify different relationship types between/among same object classes. We also need to differentiate between primary key vs object identifier (OID), local vs global OID, local vs global functional dependency, semantic dependency vs FD/MVD, and schematic discrepancy among schemas. All these concepts are related to ORA-semantics and they have big impact on the quality of the integrated database and schema.
We then present some limitations in the XML data model such as it cannot represent OID of any object class and cannot explicitly capture relationship types.
Existing RDB keyword search approaches are all based on foreign key-key reference and minimal connected subgraph which contains all the query keywords. Existing XML keyword search approaches are all LCA-based; they only rely on the structural features but not the hidden ORA-semantics in XML document. We identify some serious problems of the existing RDB and XML keyword search approaches such as meaningless answer, missing answer, and schema dependent answer. We exploit the ORA-semantics in RDB and XML data to improve the correctness and completeness of RDB and XML keyword search.
We conclude this talk with some suggestions for research topics on schema integration, and keyword searches in RDB and XML databases.
Biodata: Dr. LING Tok Wang is a professor of the Department of Computer Science, School of Computing at the National University of Singapore. He was the Head of IT Division, Deputy Head of the Department of Information Systems and Computer Science, and Vice Dean of the School of Computing of the University. Before joining the University as a lecturer in 1979, he was a scientific staff at Bell Northern Research, Ottawa, Canada. He received his Ph.D. and M.Math., both in Computer Science, from University of Waterloo (Canada) and B.Sc.(1st class Hons) in Mathematics from Nanyang University (Singapore). His research interests include Data Modeling, Entity-Relationship Approach, Object-Oriented Data Model, Normalization Theory, Logic and Database, Integrity Constraint Checking, Semi-Structured Data Model, XML Twig Pattern Query Processing, ORA-semantics based XML and Relational Database Keyword Query Processing. He has published more than 230 international journal/conference papers and chapters in books, all in database research areas. He also co-edited 13 conference and workshop proceedings, co-authored one book, and edited one book.

He is an ER Fellow, an ACM Distinguished Scientist, IEEE Senior Life Member, and Senior Member of Singapore Computer Society. He received the ACM Recognition of Service Award in 2007, the DASFAA Outstanding Contributions Award in 2010, and the Peter P. Chen Award in 2011.


---
Prof. Sergei Gorlatch
University of Muenster, Germany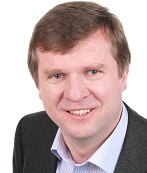 Title: Distributed Applications Based on Mobile Cloud Computing and Software-Defined Networks
Abstract: We consider an emerging class of challenging networked multimedia applications called Real-Time Online Interactive Applications (ROIA). ROIA are networked applications connecting a potentially very high number of users who interact with the application and with each other in real time, i.e., a response to a user's action happens virtually immediately. Typical representatives of ROIA are multiplayer online computer games, advanced simulation-based e-learning and serious gaming. All these applications are characterized by high performance and QoS requirements, such as: short response times to user inputs (about 0.1-1.5 s); frequent state updates (up to 100 Hz); large and frequently changing numbers of users in a single application instance (up to tens of thousands simultaneous users). This talk will address two challenging aspects of future Internet-based ROIA applications: a) using Mobile Cloud Computing for allowing high application performance when a ROIA application is accessed from multiple mobile devices, and b) managing dynamic QoS requirements of ROIA applications by employing the emerging technology of Software-Defined Networking (SDN).
Biodata: Dr. Sergei Gorlatch has been Full Professor of Computer Science at the University of Muenster (Germany) since 2003. Earlier he was Associate Professor at the Technical University of Berlin, Assistant Professor at the University of Passau, and Humboldt Research Fellow at the Technical University of Munich, all in Germany. Prof. Gorlatch has about 200 peer-reviewed publications in renowned international books, journals and conferences. He was principal investigator in several international research and development projects in the field of parallel, distributed, Grid and Cloud algorithms, networking and computing, as well as e-Learning, funded by the European Commission and by German national bodies. Among his recent achievements in the area of communications and future Internet is the novel Real-Time Framework (www.real-time-framework.com) developed in his group as a platform for high-level development of real-time, highly interactive applications for entertainment. In the area of networking, his group has been recently working in the pan-European project OFERTIE on an application-oriented Quality of Service approach for emerging Software-Defined Networks (SDN).
---
Plenary Speaker
Prof. Ratchatin Chanchareon
Chulalongkorn University, Thailand

Title: Printing Soft Material with CAD- 3DSCAN-3D Printer Chain
Abstract: 3D printing has drawn attention from professionals in many fields. The range of new materials that can be printed is extended dramatically while 3D printing machine is more reliable and capable. In the talk, I will share my experience of how we print soft material on top of a pre-built object that will lead to new type of product that is made with hard and soft material. The talk will briefly introduce Liquid Deposition Modeling (LDM) technique which fabricates a 3D object from dense paste of clay-like material such as ceramic, silicone, and chocolate. This includes its benefits, compared with Fused Deposition Modeling (FDM), and the real problems and challenges within. NC language with Feature-based extension, and the CAD- 3D SCAN-3D Printer Chain are used to practically manipulate and control the automated process such that 3D soft feature can be printed, on top of the pre-built object, where its location and size are determined by in process vision. The 3D printing ecosystem and the collaboration projects at the university is also mentioned in the talk. ​
Biodata: Dr. Ratchatin Chancharoen is currently an Associate Professor at the Mechanical Engineering Department, Chulalongkorn University, Thailand. He received his BS degree in mechanical engineering from Chulalongkorn University in 1991, MS degree in mechanical engineering from Oregon State University in 1994, and PhD degree in mechanical engineering from Chulalongkorn University in 2000. Dr. Ratchatin Chancharoen has twenty years' experience in robotics research including both manipulators and mobile robots and ten years in teaching both Robotics and Mechatronics at the university level. During these years, he has designed and built more than twenty robots in various configurations and published more than 20 research papers and one text book entitled "Linear Control Systems" (in Thai). He is principal investigator and co-investigator of several research grants in robotics and also the manager of a number of industrial projects in design and control. His current research activities involve 3D printing based on syringe pump, auger pump, and gear pump for gel like materials. He also developed a novel drive mechanism for collaborative robot such that force, compliance, and position can be controlled in one axis. His main research interests are in the field of Robotics, Mechatronics, and Cyber Physical System including new hardware processor, electronics, control algorithm, and intelligence.​


---